Zhejiang Yu Zhou Fei Xing Battery Technology Co., Ltd. is the official authorized dealer of TC Charger.
Sino-US Joint Venture Hangzhou Tiecheng Information Technology Co., Ltd was established in Dec 1999, in Hangzhou, China. Tiecheng is a professional manufacturer with approximately 2100 square meters and has Research & Development, production, sale, and information service of its own. Depending on internationally advanced technology, solid fund capability, and years of development, Tiecheng has successfully developed international standard hard, software products with high tech such as HF/PFC Battery Charger, DC/DC Converter Battery Indicator, etc, They are widely used in electric vehicles, forklifts, golf carts, electric tour, pallet trucks, electric boats, cleaning equipment and UPS (uninterruptible power supplies), solar power, wind power, and Communication rail system and other communication industries and fields. With excellent quality, a good reputation, and perfect after-sales service, Tiecheng has been trusted and recommended by worldwide customers and exported products to 30 countries all over the world.
Tip: We are the agent sales department of TC chargers, and we can't be in charge of the quality problem or technical consultation if the goods are not sold by us.
DEVELOPMENT HISTORY
Develop with Responsibility; Win the World with a Reputation
Exploration and Innovation; Forge Ahead

OUR HONOR
2 patents of Technology invention; 16 patents for utility models
15 patents of appearance; 15 patents of software copyright

Utility Model Patent Certificate
Utility model name:
Fixed heat sink for charger power tube
Design Patent Certificate
Appearance design name: All-in-one car charger and DC-DC (CD-MF)
Hangzhou Tiecheng Information Technology Co., Ltd
Top 100 Electric Vehicle Core Parts in 2017
September 2017
China Power Supply Society Corporate Member

SERVICE SYSTEM
Satisfactory Solutions

Provide professional solutions for customers, and provide a comprehensive inspection support system to achieve national and international standards. Rapid solving ability and pre-sales consultation

24 Hours Service

There are 19 fixed after-sales service stations and 5 mobile after-sales service stations in Beijing, Shanghai, Nanjing, Guangzhou, Hangzhou, Chongqing, and other cities nationwide, which can provide a quick response within 2 hours and determine and solve equipment problems within 24 hours

Smarter Service System

TIECHENG has adopted modern information service means such as an online model selection system, MES system, station video acquisition system, and unmanned distribution system. Customers can complete the selection of
product hardware requirements, installation size, wiring harness standard, and software protocol through an online selection system. After the selection, the online order system is used to transfer the requirements to the process support
department of TEACHING. After the technical solution is determined, the production system will receive production orders from procurement and production planning. The entire manufacturing process will be traced through the MES system, and the material and manufacturing testing process will be traceable. Customers can easily track the product manufacturing process
through the video acquisition system
PRODUCTION ABILITY
TIECHENG Technology Taizhou Manufacturing Base

◎ Factory area with 80,000 sq.m.
◎ Monthly production capacity with 60 K pcs
◎ Standardized, serialized, large-scale production line
◎ Automatic quality control, process prevention, process quality stability, and quality assurance
◎ High efficiency and strong delivery ability

End 2022 into production

TIECHENG Technology 2nd Phase Manufact

◎ Monthly production capacity with 220 K pcs
◎ Advanced full-performance test center laboratory
◎ Large-scale, intelligent assembly flow production line
◎ Intelligent quality control, zero defects, strict control of each process, ensuring high quality
◎ Higher capacity, better delivery capacity
QUALITY CONTROL
TIECHENG Technology aims to provide complete product solutions
and complete product cycle services for all users' line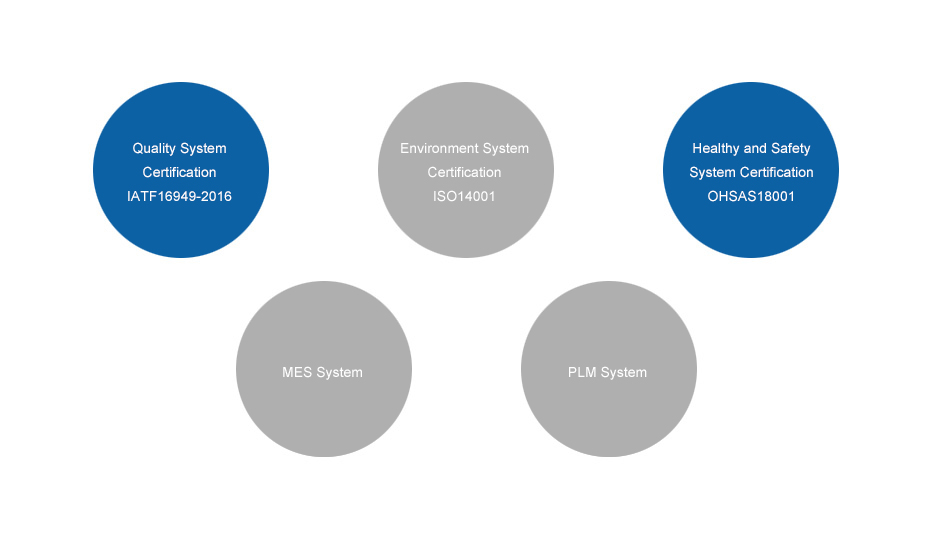 International selection standards,




quality control from the source

Standard, automatic production,




high standard production environment

Total quality management, PLM




strictly monitor each link
TECHNICAL ABILITY
16 years in the NEV industry, the first manufacturer, successfully developed the full-sealed HF intelligent on-board charger in China

1 million + charges and DC/DC




converters were sold till the year 2018

OEM customers 100+,applications 100+,




vehicles on road 1000k +
DEVELOP ABILITY

◎ Equipped with all R&D talents and intellectual property about development, design,
components selection, software platform built, EMC certification, process structure
customized design, etc in the NEV field.
◎ Equipped with professional lab, containing the electrical test, reliability test, safety, and regulation,
compatibility test with the vehicle, to ensure the high quality of TC products
◎ Completed test capability

Research Goal
Innovation has always been the concept that TIECHENG adheres to, realizing the lightweight,
high density and high integration of products is not only the demand of current but also for
future industries, TIECHENG is committed to creating value for customers, promoting the benign
development of the industry, promoting economic growth, and promoting the sustainable
development of society while dedicated to making progress in products and technology.