Welcome to learn about our series of DC/DC converters! 🌟
Sep 29,2023 | TCcharger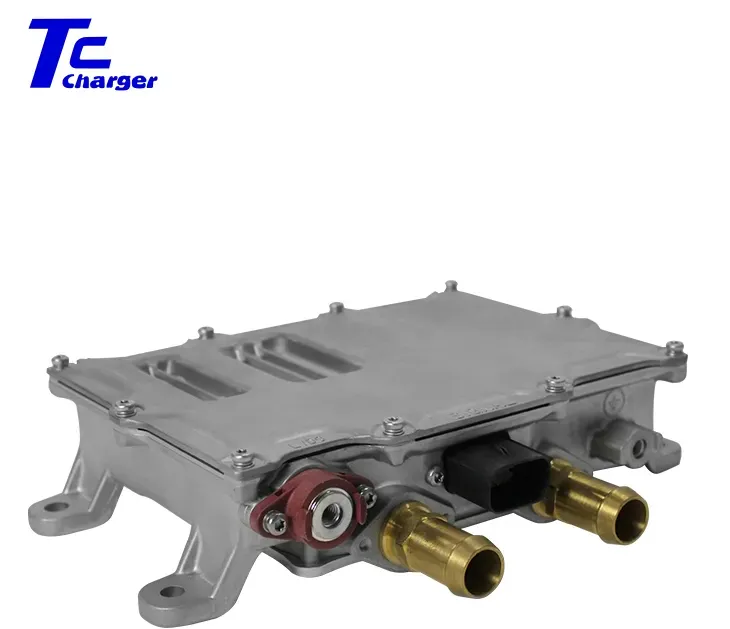 🔌 Model: TCD UN5000202
🔥 Power: 2KW
❄️ Cooling Type: Liquid Cooling
🔌 Output Voltage: 14V, adjustable within the range of 9-15V
⚡ Output Current: Up to 143A
⚙️ DC Input Voltage: 320V
🔋 DC Input Current: 7A, with a maximum input current of 10A
⚖️ Net Weight: 3 kg, Gross Weight: 4 kg
📏 Dimensions (CM): 31.531.511
Unveiling TCD UN5000202: A Powerful DC/DC Converter for Your Power Needs
In the realm of power electronics, efficiency, reliability, and adaptability are paramount. Meet the TCD UN5000202, a high-performance DC/DC converter designed to meet your power requirements with finesse. Let's delve into the details of this exceptional power solution.
High Power Output
With a robust power capacity of 2KW, the TCD UN5000202 is ready to handle demanding power needs. Its ability to stably output 14V makes it suitable for a variety of applications, ensuring a consistent and reliable power supply.
Efficient Cooling Mechanism
Equipped with cutting-edge liquid cooling technology, this converter maintains optimal operating temperatures, ensuring efficiency and longevity. The liquid cooling mechanism dissipates heat effectively, keeping the system running at its best even during prolonged usage.
Versatile Output Voltage Range
Flexibility is key, and the TCD UN5000202 delivers. Its adjustable output voltage range of 9-15V allows for customization based on specific application requirements. Whether you need to fine-tune the voltage for your project or maintain it within a specific range, this converter has you covered.
Robust Design and Lightweight Build
Despite its high power output, the TCD UN5000202 is designed to be compact and lightweight. Weighing in at just 3 kg (net weight), it's easily portable and adaptable to various installation settings. The dimensions of 31.531.511 cm ensure it fits seamlessly into your setup.
Reliable Input Parameters
The input parameters of 320V DC input voltage and 7A DC input current, with a maximum input current of 10A, provide a stable foundation for efficient power conversion. These specifications make the TCD UN5000202 a dependable choice for your power conversion needs.
Conclusion
In summary, the TCD UN5000202 is a stellar DC/DC converter that combines high power output, efficient cooling, versatile voltage range, and a robust yet lightweight design. It's a solution crafted to cater to your power needs, ensuring a seamless and reliable power supply for your projects.
For those seeking an efficient, adaptable, and trustworthy DC/DC converter, the TCD UN5000202 stands as a beacon of power solutions. Explore its capabilities and unlock a new level of power performance. 💡🔌 #TCDUN5000202 #PowerSolutions #EfficiencyUnleashed
Comment